Sarah Woods, CPA
A native of Southwest Oklahoma, I was raised in Altus. After graduating from Altus High School, I attended the University of Oklahoma as an OU Scholar. I was active in Alpha Chi Omega and graduated with a Bachelors in Business Administration in May, 2004. During and after college, I worked as an Auditor at the Bricktown Ballpark before moving to Lawton to pursue a career in Accounting on Fort Sill.
In December, 2008 I earned a Masters in Business Administration from Cameron University. I further continued my education and professional development to achieve the Certified Public Accountant licensing in August, 2012.
I am member in good standing of the Oklahoma Society of Certified Public Accountants and American Institute of CPAs.
My professional experience includes private, not-for-profit, and public accounting. I have held several accounting roles across different industries, including healthcare, government contracting, and small business accounting.
I am a resident of Comanche County, Oklahoma. I am an active member of the Kiwanis Club of Lawton, Junior Service League of Lawton, Class XXX Leadership Lawton Fort Sill, and the Mayor's Commission on the Status of Women. Through these organizations, I enjoy dedicating my time and resources to serving the Lawton Community.
My husband, Brian, and I enjoy raising five beautiful children: Kiersten, Hannah, Grant, Jase & Nash.
When I am not at the office, I am normally at home or on a ball field with some or all of my 5 kids. Here are some of our more recent activities.
**************************************************
Sometimes we have fun on vacation by riding the carousel.....
.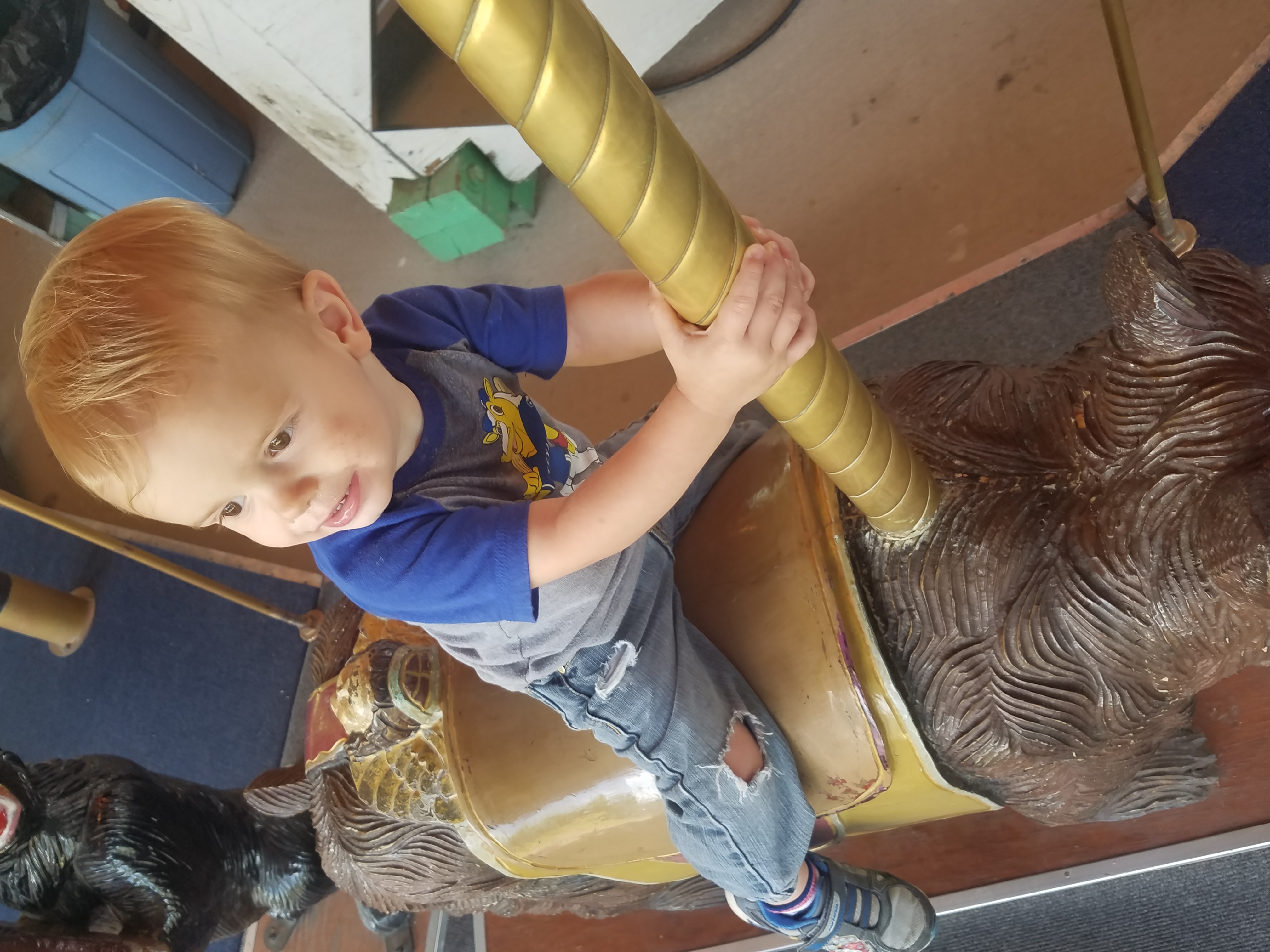 This year, we had a great time while watching the Fireworks Show at the Lawton Country Club.......
And we try to squeeze a night in at the races ever summer, because who doesn't love those cars???